Underwater Hockey Accessories
Hat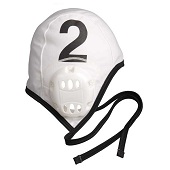 All players wear a Water Polo hat to protect the ears during a game. The snorkel is fixed to one side of the hat with snorkel loops or rubber bands. Polo hats come in all colours but in Underwater Hockey you normally play with either a white or blue one. Each hat has a number that ranges from 1 to 15.
---
Snorkel Mouth Guard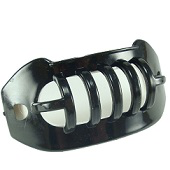 Not essential but recommended on the off chance the puck comes flying your way!
---
S.E.G Mouthguard
Made from a semi-pliable material the S.E.G comes with everything you need to attach the mouthguard to your snorkel and hat.
---
Fin Retainers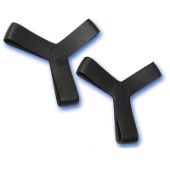 Great for keeping your fins firmly fixed on your foot during a power sprint.
---
Neoprene Sock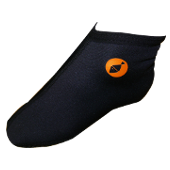 Socks are great for preventing your feet from developing blisters during a game. Some players use normal socks but these neoprene socks protect your feet and can also help pack-out a loose fin pocket.
---
Underwater Hockey Puck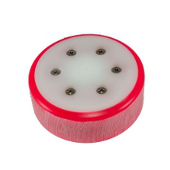 Pucks come in a variety of bright colours and different weights. They normally weight in at around 1.2KG.
St Albans Underwater Hockey Club is not affiliated with any manufacturers or retailers. This article represents the impartial opinions of the club members and is to be treated as a rough guide.