Underwater Hockey Snorkels
There are many snorkels to choose from but when it comes to Underwater Hockey its best to go for a simple design. Some models have purge values at the mouth piece to help with water extraction and others have dry tops to prevent water from entering the tube at the top.
A lot of players will customise their snorkels and cut the tube down so it is level with the top of their head which makes the snorkel less cumbersome and reduces drag in the water.
Aqualung Air Dry Purge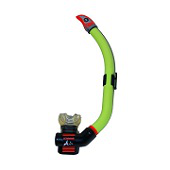 A great snorkel that has a purge value making it very easy to eject the water on resurfacing. The entire snorkel is made from hard plastic however, which can sometimes hurt if you accidentally get kicked in the mouth. Most players will cut down the pipe and remove the dry top.
---
Scubapro Twin Valve Shotgun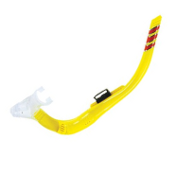 A popular model with two valves reduce inhalation of water and the flat profile.
---
Beaver Europa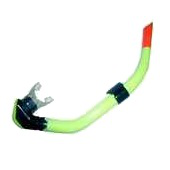 Good wide bore and two drain valves for those that struggle with water in the mouth. The downside is the silicone mouth piece is fixed to a solid plastic valve housing which could damage your teeth in an impact.
---
Beaver Prestige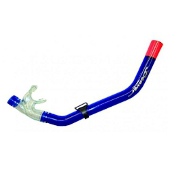 A popular snorkel amongst the hockey players. Once it's cut down the entire snorkel is robust, flexible and the mouth section is very safe for the teeth as the mouth/valve housing section is entirely silicone.
St Albans Underwater Hockey Club is not affiliated with any manufacturers or retailers. This article represents the impartial opinions of the club members and is to be treated as a rough guide.