Underwater Hockey Fins
Fins are probably the most important part of your kit to get right. Many players end up owning two or three pairs before they get it right so it's best if you can borrow a pair first before committing to a purchase. Price varies from £35 for a pair of small rubber fins all the way up to £300 plus for custom carbon blades.
Size matters! Too small and you end up with great manoeuvrability but no power and speed to get away on the breaks, too large and they can end up hurting your ankles during a match.
Fins come in two types, full foot pocket or heel strap. Most Underwater Hockey players will prefer the full pocket fins because of the comfort and snug fit. Neoprene socks can be worn to pack-out a foot pocket to get the correct fit.
Breier Fins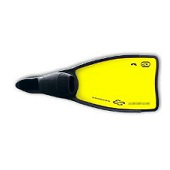 Breiers have fast become one of the most popular specialist fins used in Underwater Hockey. Go to a tournament and you will see them everywhere. The range has expanded over the years from the more affordable S-glass range, right up to the flag ship carbon C8 range. Most of the range come with seven stiffness options: extra soft, very soft, soft, medium, hard, very hard and extra hard. You can also choose from three foot pockets including a custom made to measure pocket. Price ranges from €225 to €400.
---
Nemo Fins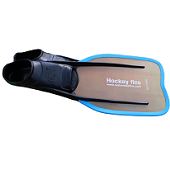 A fiber fin with rubber edging developed specifically for the Underwater Hockey sport that won't hurt your wallet like other specialist fins. Club feedback for this fin has been nothing but positive. A fine balance of power and manoeuvrability from this light weight fin. They come in three different blade stiffnesses. Medium seems to be the sweet spot with hard reserved for the strongest of legs and ankles.
---
Mat Mas Fins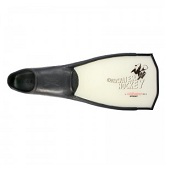 Mat-Mas fins have become very popular with the competitive players in Underwater Hockey and you will find many players wearing them at tournaments.
Mat Mas come in strapback or full pocket and degrees of stiffness depending on your needs. They are also available in fiberglass, or the more expensive carbon fiber finish.
Bentfish have a nice little buying guide here.
---
Najade Sprint Fins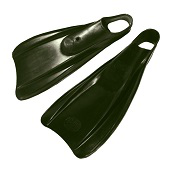 Najade fins are specifically designed for water sports like Underwater Rugby and Underwater Hockey. These new kids on the block have been tried out by a few players in the club with mixed reaction. Highly manoeuvrable due to their short length and lightweight design but hard going on the ankle and lower leg. If like the Mares Quattros you have strong powerful leg muscles then you will find these fins produce a fast acceleration but top speed sacrificed due to the short blade.
---
Murena Fins 2.0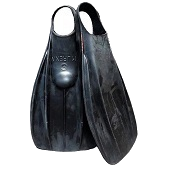 Short with a slight curve, these fins are similar to Najade fin. They can be worn in two modes, Grade 1 for easy swimming, Grade 2 flipped over for maximum power. Grade 2 gives you the maximum power required for Underwater Hockey. These fins are light at 900g each and only 45cm in total length.
---
Leader Fins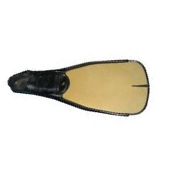 Another specialist manufacturer making Underwater Rugby and Underwater Hockey specific fins as well as freediving and spearfishing kit. The blades are manufactured from fiberglass or a combination of fiberglass and carbon. Prices range from €100 to €160. Blade stiffness come in four options: soft, medium, hard and very hard at no extra cost.
---
Mares Avanti Quattro Power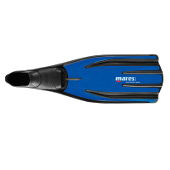 These are the big daddy of fins and even in the advent of specialist fiberglass and carbon fins, they are still the choice of many players. Very comfortable, enormous power and speed although less manoeuvrable than smaller fins. For some the 45cm blades are too big and place too much strain on the ankles and lower legs. If you are looking for a fin that will last then look no further than the Quattro. These fins have been known to take punishment for five years plus.
---
Mares Avanti Excel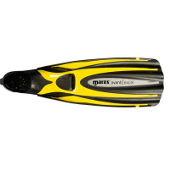 These are the smaller brother of the Quattro Powers. Suited to the smaller player they still move a surprising amount of water for the size.
A comfortable and light fin weighing in at a meer 560 grams.
---
Mares Avanti Tre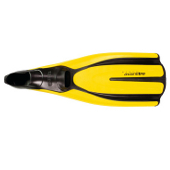 The smaller fins from the Mares Plana range. The Tre blades are slightly larger than the HP's and are popular with smaller players and those that can't get their hands on the Quattro's.
---
Cressi Reaction Pro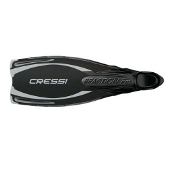 Closed-foot version of the Reaction fins, the buckle-up version has met with full approval from divers.
The frame is moulded in three different materials, according to the Cressi patented system that guarantees surprisingly smooth and powerful kicking.
The blade is rather long, and has a differentiated thickness - thicker at the front end of the foot, it gets progressively thinner towards the end of the blade.
---
Technisub Ala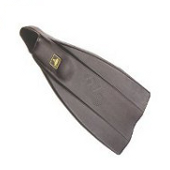 Apparently, they ceased production in 2002 due to new dioxine emissions laws introduced in Italy, therefore you will only find them second hand. They are still a much loved fin across the clubs, nimble and reliable they seem to last forever. If you ever find a pair then snap them up, wear them and feel the nostalgia.
St Albans Underwater Hockey Club is not affiliated with any manufacturers or retailers. This article represents the impartial opinions of the club members and is to be treated as a rough guide.